ABOUT US

Northern Legacy is a privately owned horse facility located in beautiful Northern Ontario.  The farm, owned by Craig Fielding and Katriina Ruotsalo, started by breeding recreationaly some Paints and Quarter Horses. Now they are entering their fourth year of breeding warmbloods.

In 2007, Craig and Katriina purchased the Hanoverian stallion Color Guard (Eclipsed By Color) from the Royal Canadian Mounted Police horse sale.
This began a new path for Northern Legacy. With the purchase of this stallion and a handful of fine warmblood mares, their new breeding program was put in place.

Their first warmblood foal was born in the spring of 2010.
Northern Legacy Horse Farm welcomed 52 warmblood foals since the beginning of our breeding program.
Craig and Katriina are looking forward to a promising year in 2020.

Northern Legace horses have also been showing in the Hunter divisions on the Northeast Trillium Circuit, Nashville's Brownland horse show's, and Venice horse show's in Florida for the past few years with great success under the guidance of Cathy Inch, coach of Foothills Farm in Chelmsford, ON.

Some of the highlights include:
• Second year hosting two NEC trillium shows at our show grounds
• Eight year's hosting the Westfalen North American inspection
• Foaling season, followed by breeding season lots of nice warmblood prospects
• Bark Bus second year available to help local animal rescue groups with transporting animals in need from northern communities
• And much much more ...

Be sure to check out our Horses For Sale!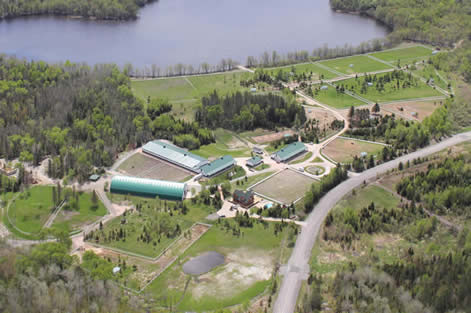 NEWS
Sept. 2022 WESTFALEN INSPECTION
SITE CHAMPION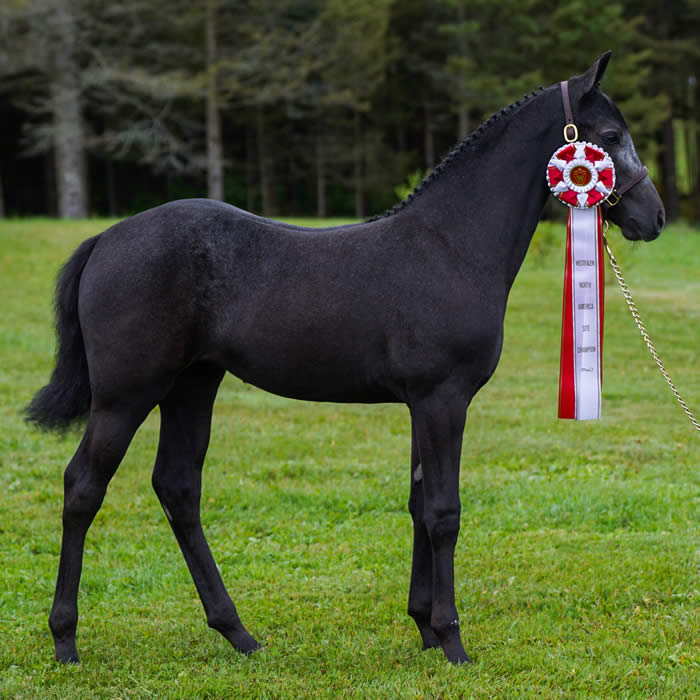 CARAWAY "HAUTE COUTURE"
Nov. 2021 WELCOME Cezar
Cezar you fit in perfectly here at NLHF and have brought so much laughter to the barn already.
We are excited to see what you will bring to us in your show career as a 3'3"Hunter.
To many great fun adventure!!! More on Cezar click here Cezar.
Dec. 2020- CONGRATULATION AND THANK YOU !!!!!
We wish a long and successful career to all the horses
that have found their new family this past year!!!!!
Aug. 2020-Welcome to our NLHF family Delila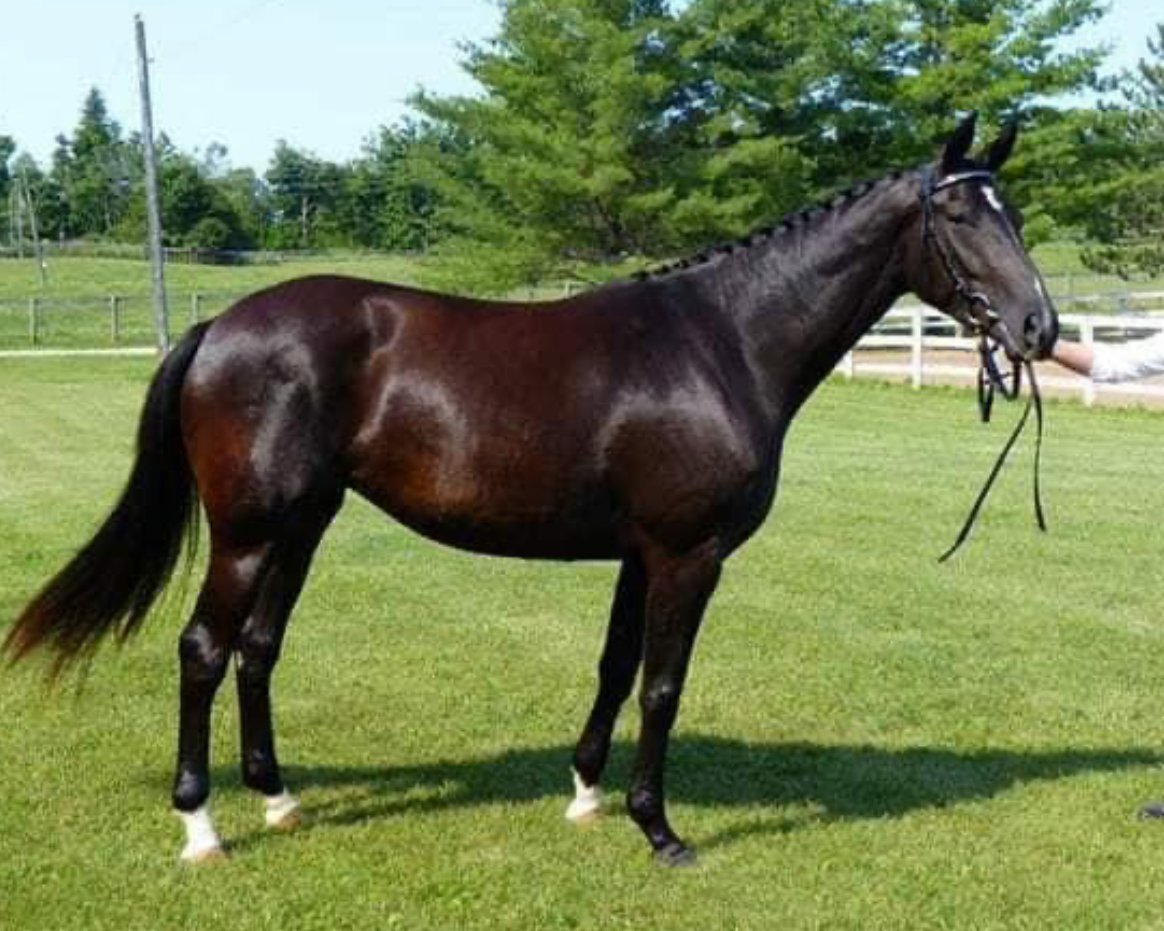 "Delila" Was the champion of her AHS inspection with an overall score of 7.5 making her Elite Eligible.
Her dam, EM Musetta, won the 2002 Bari Von Buedingen prize for highest inspection score of the year for AHS.
This is the same damline that produced Heike Kemmer's gold medal winning Olympic dressage mount Bonaparte.
Delila is currently in foal to Zhivago for a May 2021 baby.
Foal will be eligible for KWPN or Hanoverian registration.
Welcome to the family Delila excited to see what your future foals have instore for us.
Nov. 2019- We at NLHF would like to congratulate Jan Bigelow owner and breeder of Estoril on her WIN in the 2year old CSH Filly class
at the Royal Winter Fair 2019. She is a beautiful filly and we are so proud to say that Eclipsed by Color is her sire.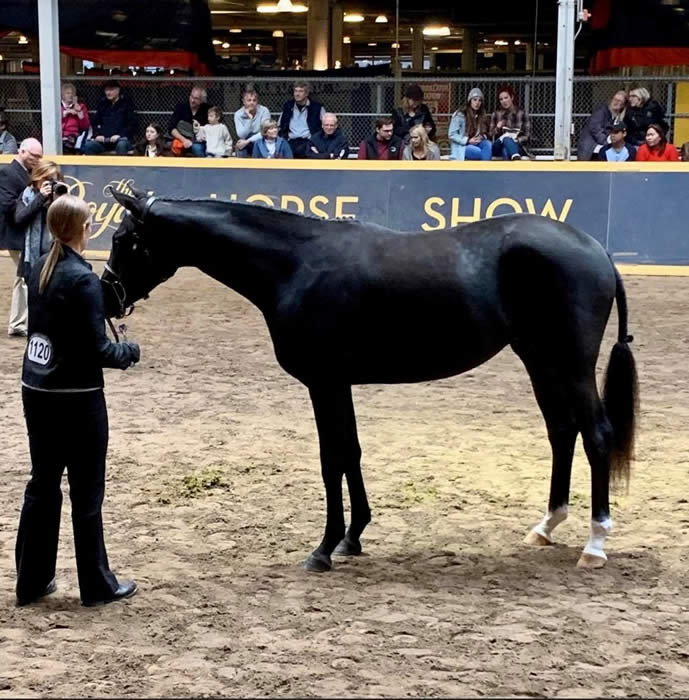 Sept. 2019- WHAT AN EXQUISITE 2019 NEC SHOW SEASON WE HAVE HAD HERE AT NLHF!!!
OUR 2019 WESTFALEN NORTH AMERICA INSPECTION WAS ALSO A
WONDERFUL SUCCESS!!!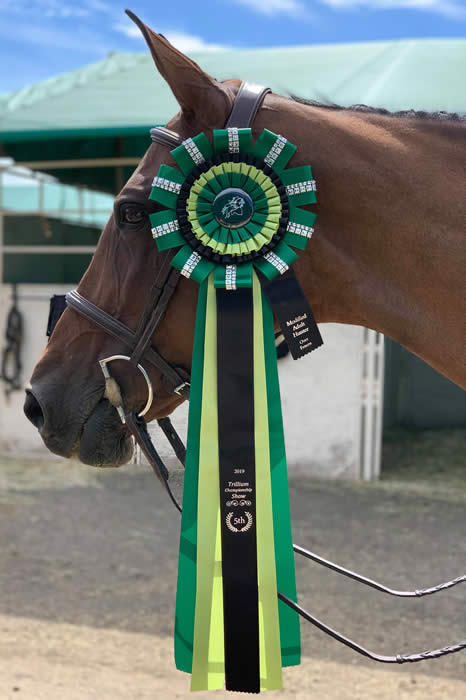 Thank you to all the horses, riders, families, coaches, also to the Notheast Trillium Hunter Jumper Association and to the fellow trillium venues that attended the shows and to all the viewers.
It's thanks to all of you that our Northeast Trillium Circuit is booming and was well represented at the 2019 Provincial Championship!!!
Congratulations to everyone can't wait to see what 2020 has in store for us!!!
Thank you to the Westfalen North American Team for making our 2019 inspection possible!!!
Thank you to our wonderful staff once again, all the mares, foals and stallion looked beautiful and did amazing!!!
Aug. 2019- We are three for three this year with our mares confirmed in foal
already getting excited for our 2020 foaling season.
Aug. 2019- 2019 WESTFALEN NORTH AMERICA INSPECTION
WAS A BEAUTIFUL SUCCESS AS ALWAYS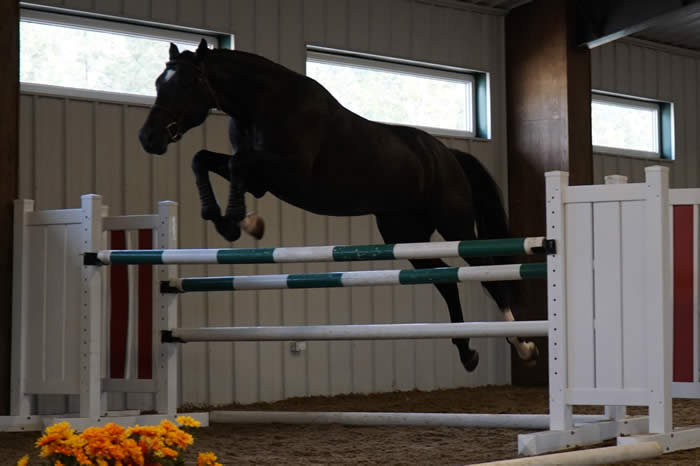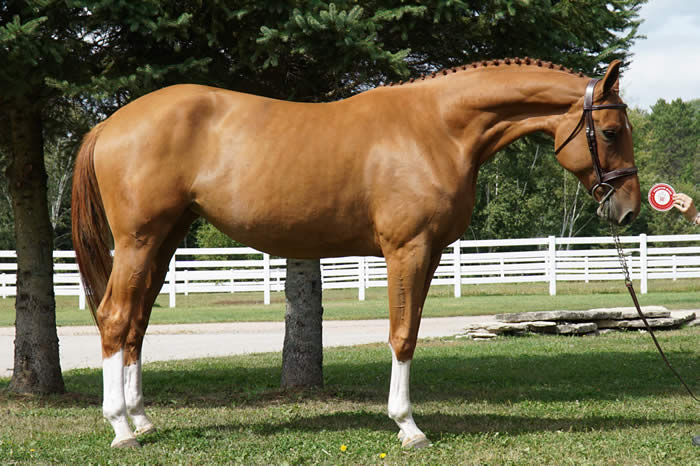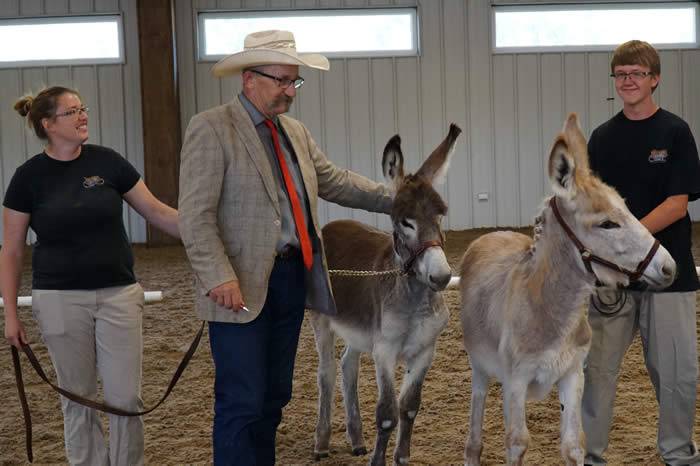 THANK YOU TO THE WESTFALEN NORTH AMERICA TEAM FOR MAKING THIS DAY POSSIBLE!!!
THE MARES, FOALS AND STALLION ALL LOOKED BEAUTIFUL AND DID AMAZING!!!
Aug. 2019- Northern Legacy Horse Farm is proud to be hosting two hunter jumper competitions at our event grounds this August 2019. Thank you Northeast Trillium Hunter Jumper Association and our fellow trillium venues. FREE ADMISSION to the public. Bring the family, get to know equestrian riding, come see nothern ontario's best amateur horses and riders.SHOW DATES are August 9-11 and August 16-18 2019.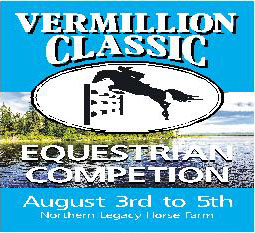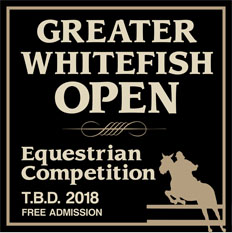 Both events were a great success and we are looking forward to next year's trillium show season. Thank you to all the horses, riders, families, also to the Notheast Trillium Hunter Jumper Association and to the fellow trillium venues that attended the shows and to all the viewers.
July 2019- Well 2019 foaling season is a wrap a little earlier then expected
but we have two gorgeous healthy colts out of Sir Wanabi and both
are available for sale. We also had our little miracles this year twin donkeys.